---
---

Aleph America Corporation
Security Products Group
4700 Aircenter Circle | Reno, NV 89502
(775) 827-8000 | Fax: (775) 827-8044
Visit Aleph-USAwww.aleph-usa.com or click CCTV Security product link below
Aleph America Corporation CCTV Products
Preview the New Security Products from Aleph America
---
eff/eff USA by ASSA ABLOY
7616 Southland Blvd, Suite 104, Orlando, FL-32809
Phone: Tel 407-447-9506 Fax 407-393-5976
Read more about eff/eff's innovative "no-cutting" required electronic World Strike: CLICK HERE
Contact effeff USA Agency Director: Gary Martin or visit the effeff/USA website: www.effeff.com/usa
---
Visit the new Gem Electronics, Inc. website for latest information www.gemelec.com or click Gem's Most Popular Products to download the

file
Check out Part number: TRB-RGBPT with three 24-inch pigtails and RCA plugs
GEM's Video Balun allows one component video (YPbPr or RGB) signal to be transmitted via one Category 5 shielded twisted pair cable for more cost-effective cabling. Used in pairs, the Component Video Balun supports 480i/p, 720p and 1080i/p video formats for hi-definition (HDTV) video applications.
---
For more information or ready access to our Products, Distributors, Locations, or Training, click on the hot links below for assistance.
If you need a Free copy of the Adobe Acrobat Reader software, click the logo link to download it now!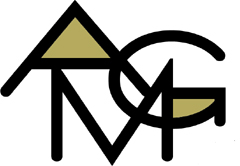 AMG-Amstergreen Management Group
740 Amster Green Drive Atlanta, GA 30350 770.331.2872 or 770.551.0590 fax
www.amgrep.com mail to:info@amgrep.com
Home | About AMG | Manufacturers | Copyright © 2007 All rights reserved. | Distributors | Territory | Training