"Professional Representation for the 21st Century!"

NEWSROOM
---
Communications: AMG Newsletter & Mailing List
For new subscribers and customers who want to be kept up to date with the latest manufacturer, industry, product and sales information, AMG is rolling out two newsletter mailings:
AMG e_News Insider (monthly newsletter) and the AMG e_NewsFlyer (SE Dealer Specials and Sales Flyer).
Both newsletters are designed to let you know when important news, new products, sales offerings, special events, and feature updates are occurring or available on our website.
It's Simple To Become an AMG e_News subscriber: (just click the link to request your subscription - Mailing List
If you prefer, send us an e-mail with your complete business contact information (i.e. email address, contact name, company, business address, phone/mobilel/fax) for us to reach you. Please keep the subject heading as AMG Newsletter & Mailing List and we'll be sure to add you.
Click to see sample newsflyers - click here.
---
Your Feedback and Content is Requested!
Send an email to webmaster@amgrep.com or use the Contact US Request Form to recommended an article(s) or magazine to be featured in our Newroom section. We'll review all requests and consider it for future use or publication in our Newsroom page. Be sure to include your contact and reference source information in your request.
---
Important Articles and Links to Industry News:
ABC News Poll - Video Surveillance - read more about what people think....
Video Monitoring - Exploring the Realities of Megapixel Surveillance Technology - a 3 Part Series*
(* from SecurityInfoWatch.com - by Paul Bodell of IQinVision)
Part 1 - "The Myth that Megapixel Video Surveillance is More Expensive!"
Part 2 - "Understanding What Megapixel Video Surveillance Means for Bandwidth"
Part 3 - "Comparing Differences between Digital PTZ and Mechanical PTZ Cameras"
Bump/Picking High Security Lock Article:
Click on this article from the Locksmith Ledger which highlights the product launch and rising customer demand and security needs for the new MarkUSA High Security Cylinder lock system.
Article on New Marks High Security Cylinder Locks - Feb 07 Edition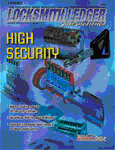 ---
Read More about Current News from These Industry Leading Security Based Web Magazines.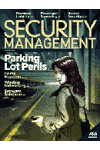 Link to the LocksmithLedger News Magazine
Read about the article of " The Life of an Independent Rep"- click here
---
For more information about our Manufacturers, Distributors, where to find our Products, or to contact us for a visit, or a training need, please click on any of the links below for assistance.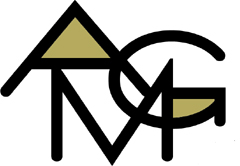 AMG-Amstergreen Management Group
740 Amster Green Drive Atlanta, GA 30350 770.331.2872 or 770.551.0590 fax
www.amgrep.com mail to:info@amgrep.com
About AMG | Manufacturers | New Products | Copyright © 2007 All rights reserved. | Distributors |Territory |Contact US |Training